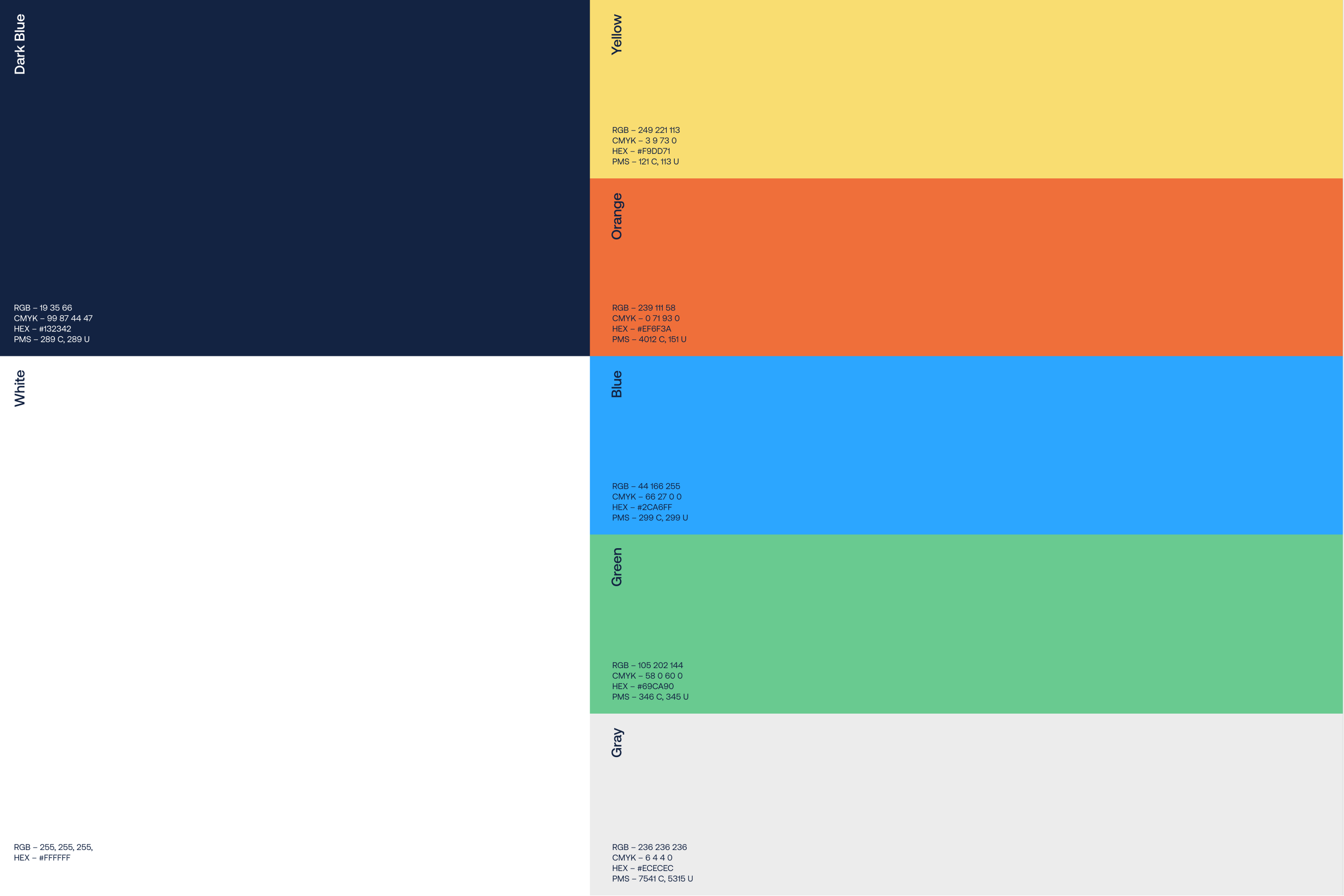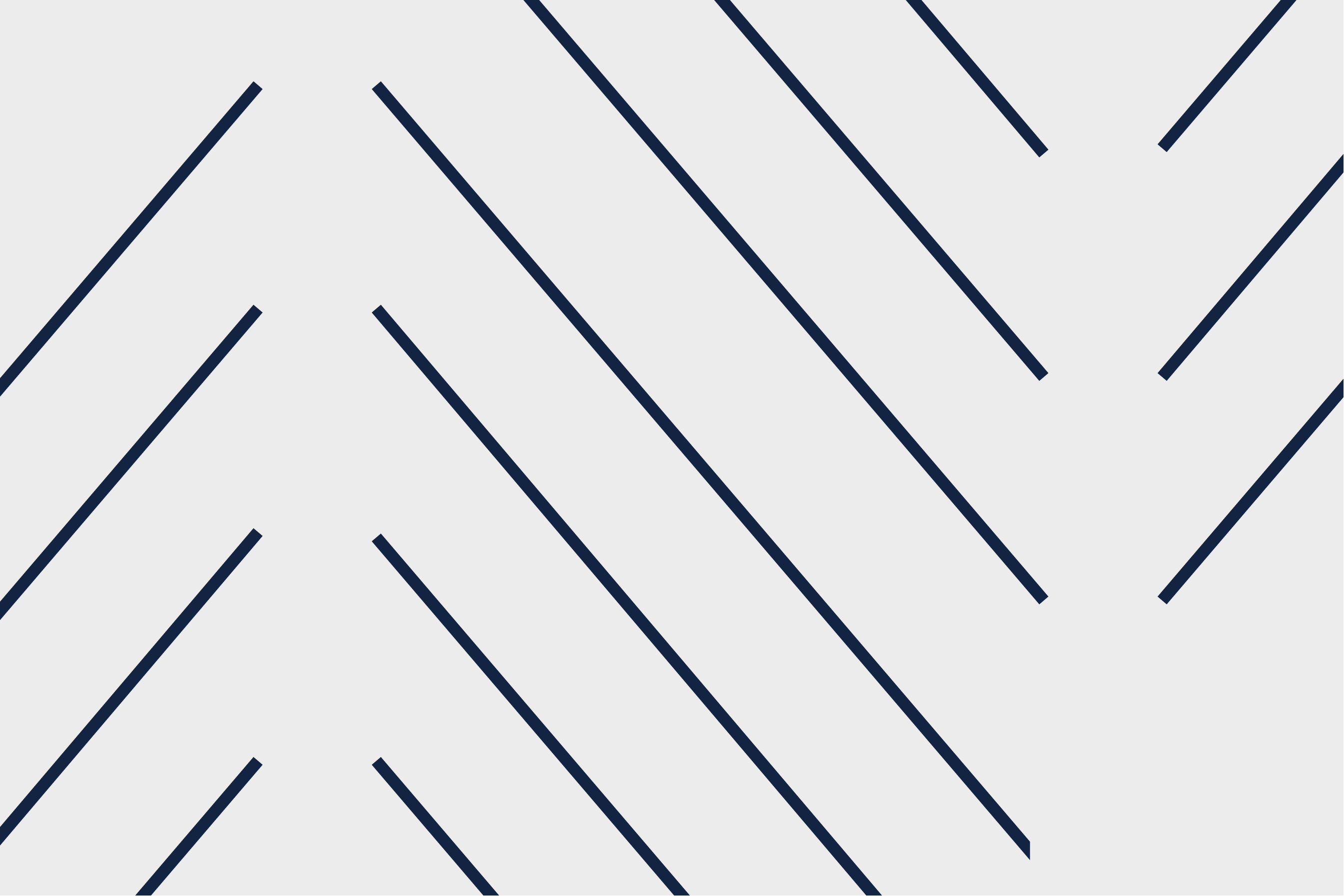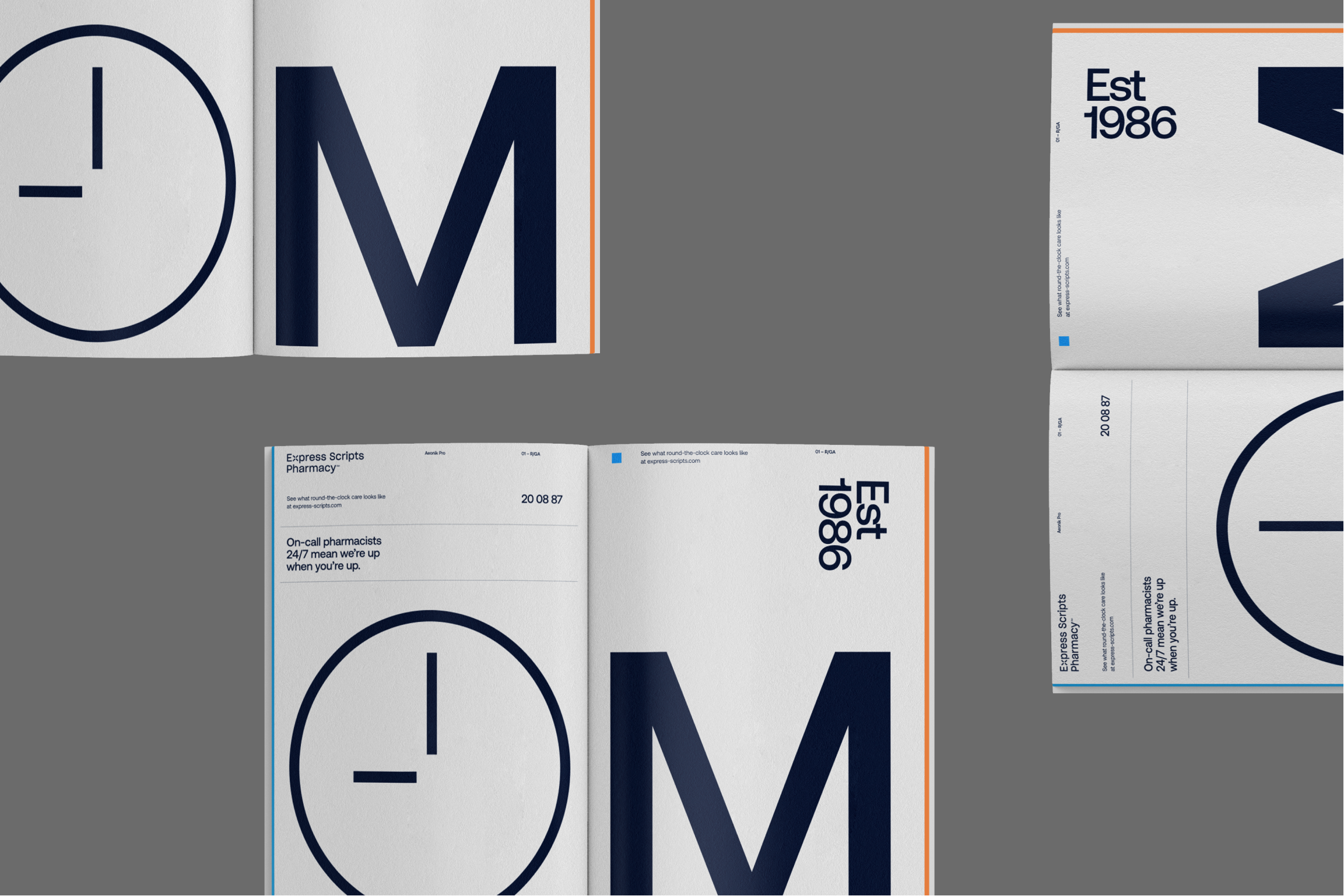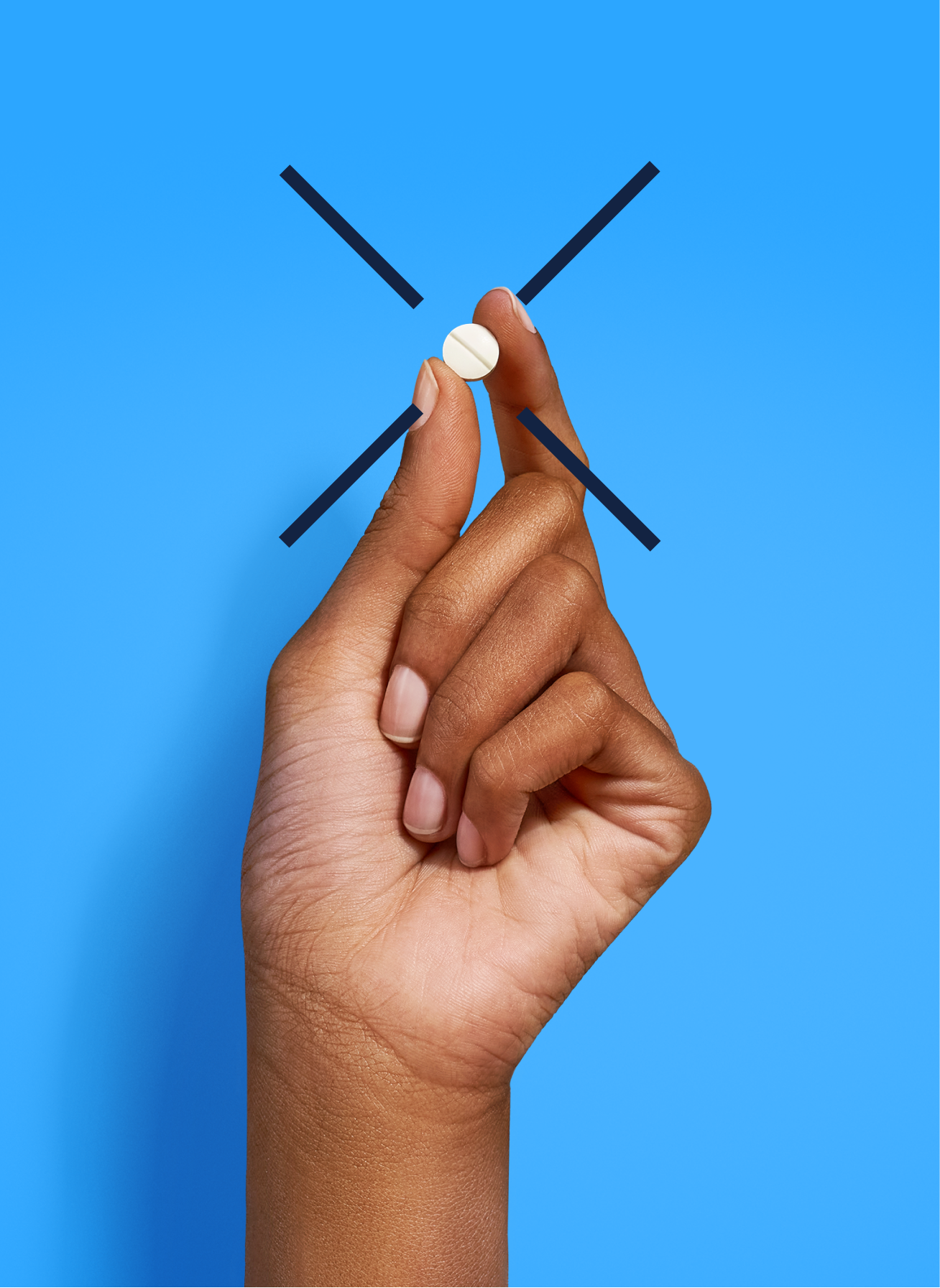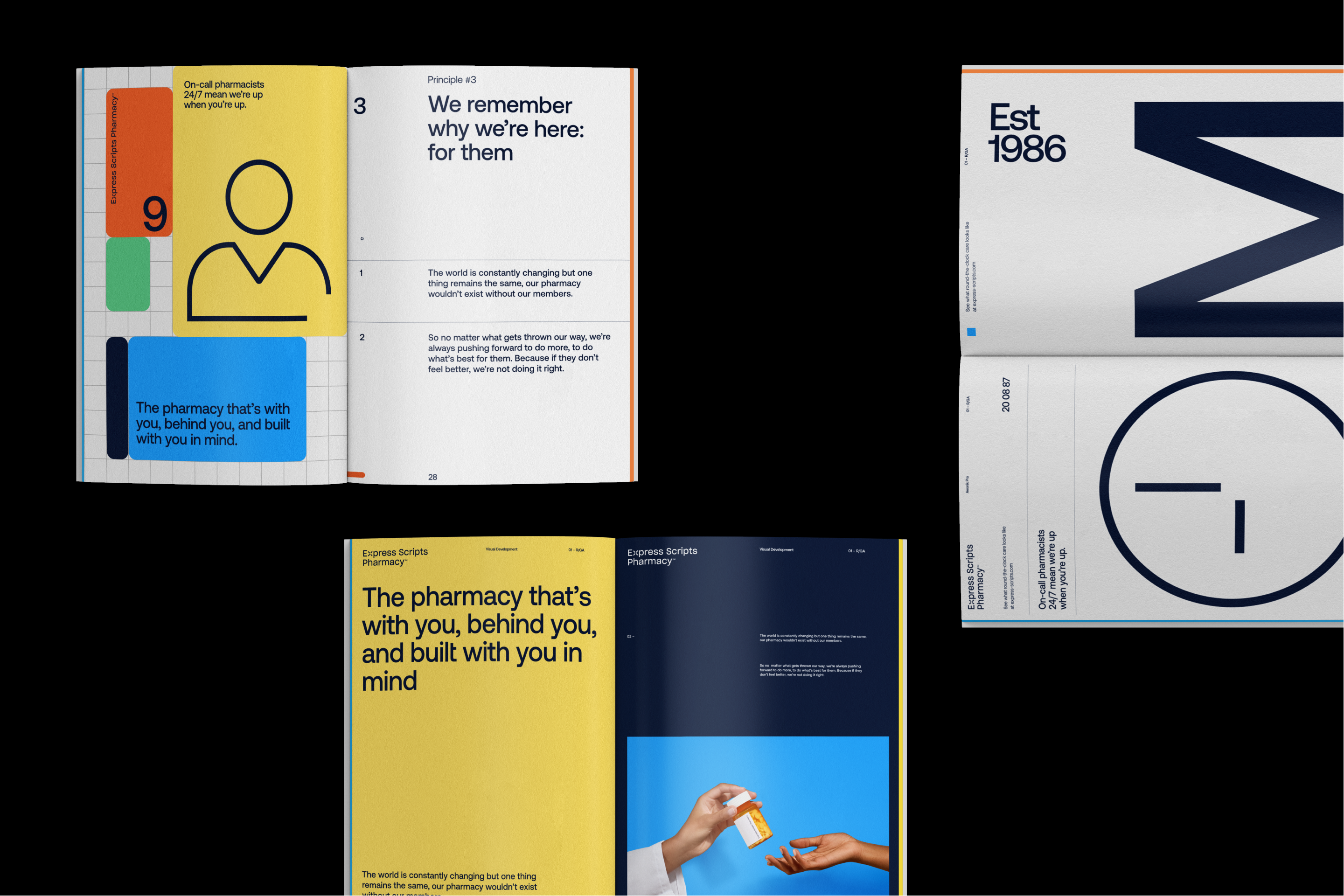 Express Scripts Pharmacy
Visual Identity
–
R/GA, 2020
Express Scripts is the country's largest pharmacy benefit manager and one of the largest pharmacies. It expanded its business to be direct to consumers. They needed a new brand to reflect their expertise and innovation in the field since 1986.

Express Scripts Pharmacy is equipped with specialist (not generalists, this is important) pharmacists on call 24/7. This means Express Scripts Pharmacy is like your care force, there to deliver exactly what you need when you need it. They can be your wellness X factor.

We formed the identity based on the X factor concept. By bringing together the visual, verbal, and behavioral design we created a brand system that unlocked digital experiences, brought marketing campaigns to life, served as inspiration for new thinking on the packaging, and can grow employee advocacy through internal engagement.

The brand was designed with a view to serving different audiences and bringing a thought connected to audiences of all ages. The system stands out aspects based on robust typography, (Thanks @Aeonik) and colors that elevate the user experience that runs through all channels and formats.

CREDITS

My role: Visual Design & 3D Illustration

Creative Direction: Ryan Atkinson, Jennifer Vano
Associate Creative Director: Rachel Scherer
Design Director: Bethany Kennedy
Design: Bruno Café, Brigit Hickey, Giselle Childs
Project Management: Divia Padayachee